I am pretty excited about this page.
Probably because I was a make-it kind of kid. I love drawing, paper dolls, drawing and designing board games and sewing stuffed toys. I have a cute little teddy bear pattern that I will simplify for here too.
If you like to color, cut, and sew, I hope you find some things here that you enjoy.
Here is the first free download! finger puppets….RoAR!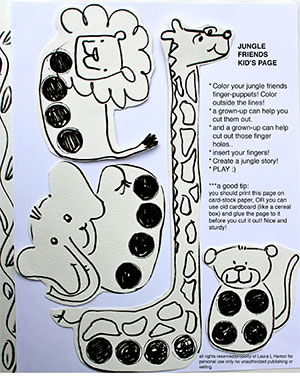 Jungle Animals finger puppet Page